Valentines Day is around the corner and with all that buzz and markets going crazy with Valentine decorations, it is almost apt to engage in some Valentine STEM activities for kids. 
But before that, a little history behind Valentines Day. Saint Valentine was a priest who served during the third century in Rome. According to the legend, Emperor Claudius II, the ruler at that time, felt that single men made better soldiers than those with wives and families. So, he prohibited young men from marrying. 
However Saint Valentine saw this as an injustice and performed marriages for young lovers in secret, against the will of the emperor. On being discovered, Claudius ordered that St. Valentine be executed. So, Valentine day is about love and not necessarily love between a man and a woman. 
St. Valentine stood for love and justice. So when young children ask me about this day, I prefer to say it is the day when we celebrate people who love us and thank them for making our life beautiful.
Since we are talking about appreciating people who love us, help your children write small notes of thanks and gratitude to their loved ones to show that they really value them in their lives.
This helps children recognise and appreciate relationships. Also it is a way to count our blessings. Once they have done that, ignite their minds with the Valentine STEM Activities for kids. Though simple, these Valentine STEM activities for kids will surely fire up their creativity.
Valentine STEM Activities for Kids
STEM Jenga Hearts
Use the tiles of the classic game to structure a STEM inspired Engineering challenge for your kids. Ask them to make heart using the tiles. As simple as it sounds, it is quite a challenge for young children to make heart from rectangular tiles. Take the challenge notch higher by making a standing heart and trying domino effect.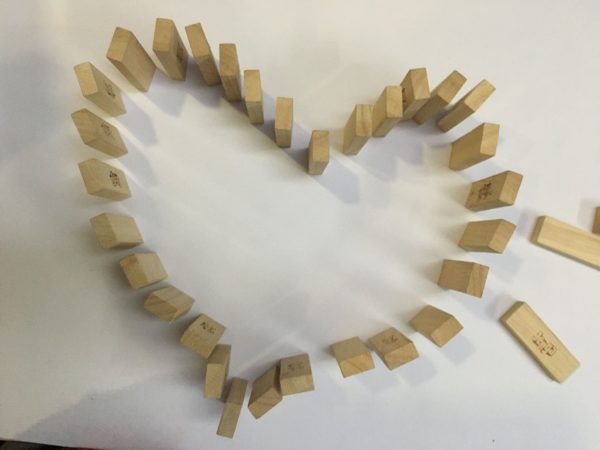 Secret Valentine Message
Surprise your kids with invisible ink messages for them. Take a white sheet and write a message for your child using white oil crayon. Ask them to colour this sheet using water colours to reveal your secret message. Help them make Secret Valentine Notes for the rest of the family and spread joy.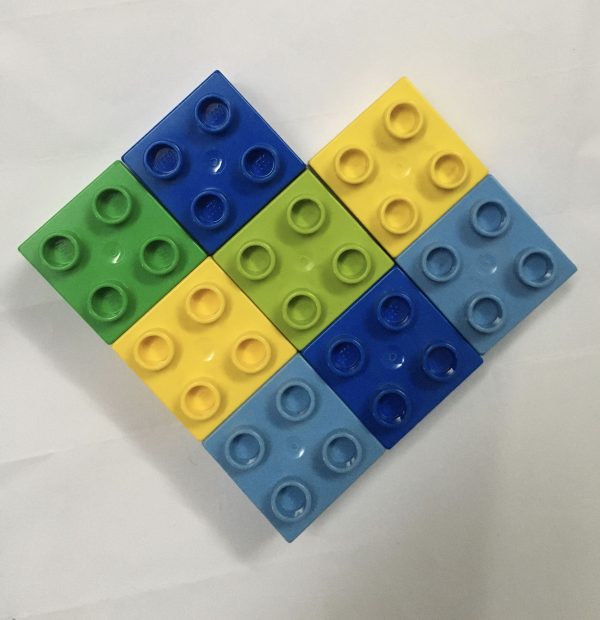 STEM Lego Challenge
This is another cool STEM activity for kids. Ask your child to make a heart out of legos. There are so many iterations waiting to be discovered. Starting with the simplest ways to more complex ones, these will certainly spark creativity and STEM acumen in your child.
Secret Codes
Brain storm with your child how you can send code messages to each other without anyone else getting to know the message. The answer is simple…have your very own code language!!
Make a simple code language by writing alphabets corresponding to numbers upto 26. And instead of using alphabets, code your message in numbers!! Much like a digital system, you have your own number based secret code.
Blooming Notes
This simple STEM activity relies on capillary action to reveal valentine gifts. Cut heart shapes in different colours, place a candy at the center and fold them neatly. 
Give these folded hearts to your child and ask them to place them in bowl of water to reveal the hidden gift or love note inside. Just like flowers, these hearts will bloom when added to the bowl of water.
String Art
Use your old Geo-board and twine to make heart shaped string art. You can also use thermocol and push-pins if you don't have a geoboard to try this string art project. This can be made into a tricky symmetry project as well for older kids.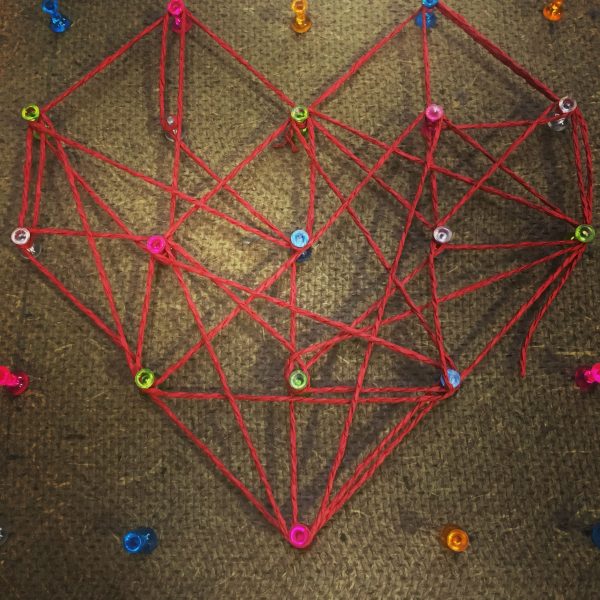 STEM Scavenger Hunt
Go on STEM scavenger hunt in your nearby park and spot trees and plants that have heart shaped leaves. You will be amazed to find the number of different heart shaped leaves. 
Compare their sizes, colours and textures. Paste these leaves on a black card to make a nature inspired STEM Valentine Card.
The post Valentine Day STEM Activities for Kids appeared first on KidPillar.