Halloween is the time of celebration and superstition. The time when we believe the dead rise again and Jack-O-Lanterns are carved to ward off evil spirits. But the story behind Halloween still remains a mystery to many of us.
History Behind Halloween
Halloween or Allhalloween or All Hallows' Eve, or All Saints' Eve, is observed every year on October 31 – on the eve of the Western Christian feast of All Hallows' Day, also known as All Saints' Day.
It is believed Halloween originated from the ancient Celtic festival of Samhain of Britain, meaning 'Summer's End' and was celebrated the end of harvest season.
It was at this time, people believed, that the boundaries between world of the living and the dead become blurred, allowing spirits to pass through and come back to life and damage their crops. Places were hence set at the dinner table to appease and welcome the spirits.
With time, the festival become best known for children donning costumes and masks to scare others and collect treats. Whatever may be the reason behind the festival, it is now synonymous with scary, silly pranks, pumpkin carving and trick-or-treating.
Legend of Pumpkin Carving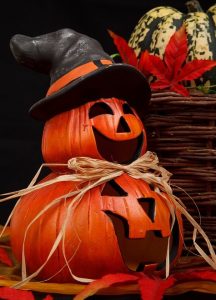 Pumpkin carving is uniquely associated with Halloween. So much that it is impossible to think bout Halloween without envisioning a carved pumpkin. A must in the Halloween décor, the tradition of carving a pumpkin has a spooky story behind it.
According to belief, a drunk farmer named 'Stingy Jack' was refused entry in both heaven and hell after his demise. Lost in darkness, he carved a lantern out of a turnip to guide his soul.
The Celtics who originated the festival of Halloween, thus, placed these carved lanterns outside their houses to guide lost soul wandering during this time. That's how the tradition of making 'Jack O' Lantern' can into being.
Halloween Fun Facts
Halloween is celebrated in many countries around the world, each one having its own Halloween traditions. Some of weird ones are:
Manila, capital of the Philippines, hosts a pet costume festival with the aims to raise funds for animal welfare groups.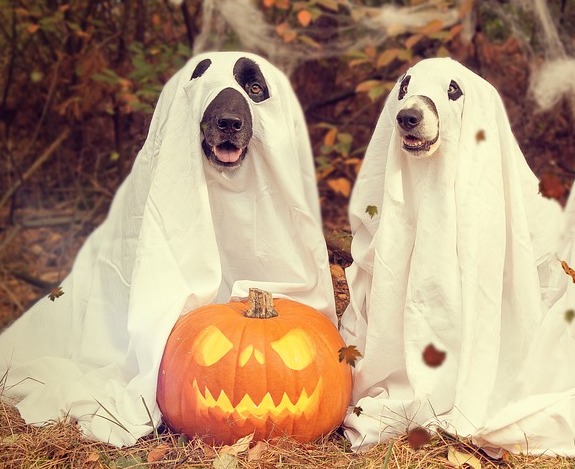 Japanese city of Kawasaki holds an annual Halloween costume parade. More than 100,000 watch it and 2,500 people take part.
Irish people bake a fruitcake called 'Barnbrack' and hide treats inside it. If a ring is found, it means that the person will soon be wed; a piece of straw means a prosperous year is on its way; a pea means the person will not marry that year; a stick means an unhappy marriage or dispute; a coin represents good fortune.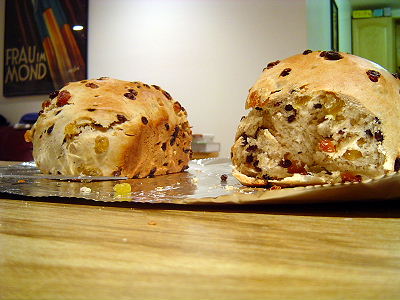 In Germany, people hide their knives to assure that no returning spirit is harmed or can harm them.
Austrians leave food items like bread and water along with a lit lamp on the table before going to bed.
In Czech Republic, chairs for deceased family members are placed by the fire on Halloween night alongside the chairs of living ones.
The tradition of trick or treating is inspired by the custom of Souling. According to this tradition, poor people went from house to house asking for soul cakes in return of blessings for the family of the giver.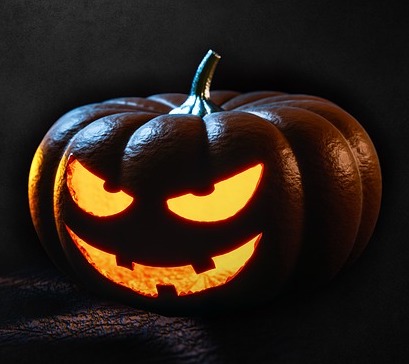 Initial Jack O' Lanterns were carved out of potatoes. But that changed after potato famine and Pumpkins were used instead.
Halloween Activities for Kids
While we play games, go trick-or-treating and dress up, we also do some FUNtastic activities aimed at enhancing the Numeracy and Literacy skills. And my little one just loves them!
1. Monster Letter Hunt: This activity not only helps in letter recognition but also keeps your tot busy searching for them.
2. Pumpkin Number match: This is an excellent resource with lot of freebies and numeracy ideas.
3. Halloween Beginning Sounds: Need help with phonics for your child? This resource is surely going to add fun to phonics and have your little one reciting them in no time.
4. Spider Counting: It is always fun integrating fun with learning. This resource is just that. If you don't have those little spiders, use pom-poms. They work equally well.
5. Pumpkin Patch: Who does not like coloring a pumpkin patch? Help your kid identify and color the shapes to discover a beautiful Pumpkin Patch.
6. I Spy: A Halloween 'I Spy' sure to keep your little ones engaged and enhance their concentration skills.
7. Candy Corn Rhyming: Lovely printable and helps little one identify ending sounds.
8. Halloween Odd one out: Exercise those logical skills with these printables. Your kids are surely going to enjoy these.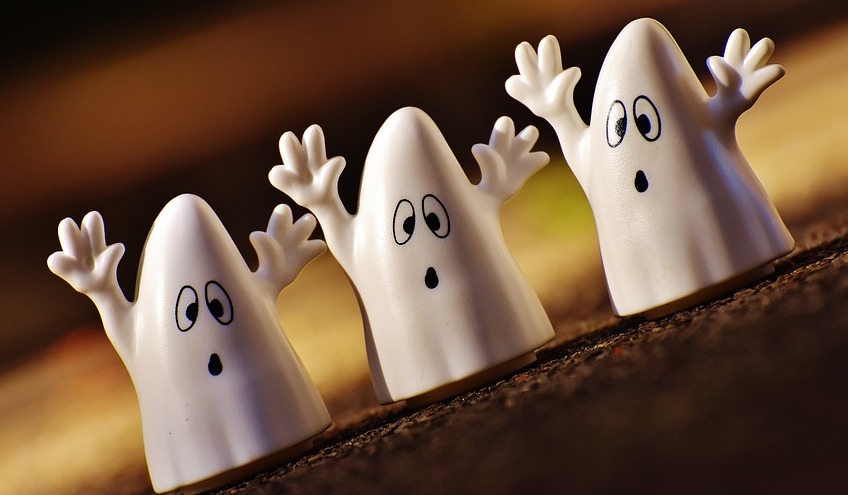 9. Spelling Fun: Another literacy activity. Can be played in various ways – Older children can spell while younger one can identify beginning, middle and ending sounds.
Halloween STEM Activities and Science Experiments
Here are some more activities that inject science and engineering into the fun and take it up several notches!
1. Cotton Swab Skeleton: Let's start with biology! On a sheet of black craft paper, get the child to draw a scary skull. Use earbuds or cotton swabs and stick them below the skull on the black card paper to make the rib cage, spine and limbs.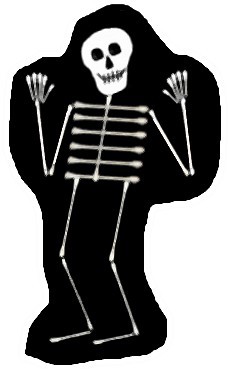 2. Haunted Hands: Hide some Halloween goodies in surgical gloves. Fill them up with colored water (use food coloring). Then, turn them ghostly by freezing them up in the refrigerator. Cut out the gloves when you remove them. Let kids sprinkle salt — salt melts ice — on the frozen hands and dig out the goodies!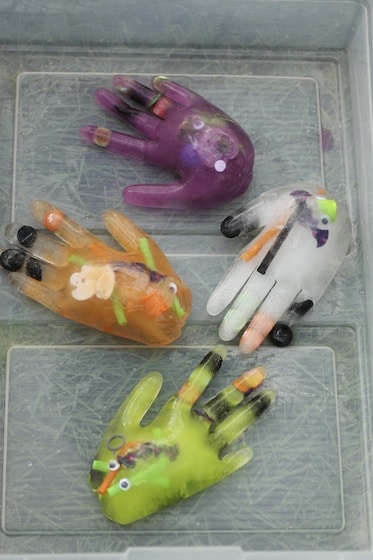 3. Glow in the dark slime: Use some glue, starch and food coloring to make slime (you should be an expert at it with any Halloween-loving kid). And oh, don't forget to add glow-in-the-dark paint to the mix!
If these aren't enough (or if you'd like to extend the Halloween fun up to the end of the Diwali vacation), here are some great lists of Halloween science experiments and STEM activities:
Pinterest collection by Crystal
DIY Halloween Costumes for Kids
The most fun part about Halloween is the dress up. Children just adore dressing up as witches, wizards and in all sorts of silly costumes. But you don't need to spend a fortune in buying these wonderful costumes.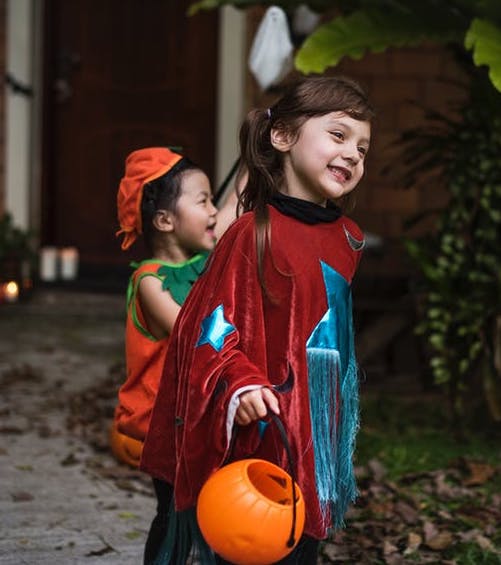 Here are some DIY costume ideas that will make your kids super happy and excited:
1. How does a snail sound for a Halloween costume? Only this one is super cute and certainly non-slimy.
2. Like to paint? What a better idea than to be a Paintbrush then! This easy tutorial will transform your little one into walking talking paintbrush with her/his own palette in under 30 minutes. Now that's real quick
3. Spooky Ghost is the fave costume of all. What else, its super easy, quick and NO Stitching required. You possibly can't ask for more!!
Quick Tip: A plain white sheet would work just as fine.
4. Fancy dressing your daughter as a Witch? No worries! Just dress her up in black and don this adorable witch hat. Wolah! She is ready to go.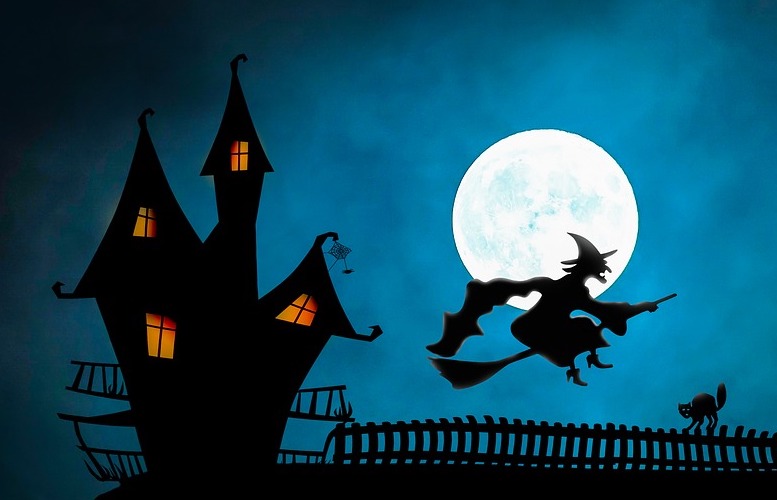 5. If you are looking for something unique and have the time and energy, than this Garden Gnome is for you. It's adorable, unisex and can be fixed under an hour.
6. For all Harry Potter Fans (count me in), this is one of the easiest costume for the famous wizard. Just a quick tip here: If you don't have a striped tie, don't fret. Just print a tie-template on a craft paper and color it to represent Gryffindor house.
7. No Halloween party is complete without a Bat. Dress your little one as a Bat and let her/him fly around trick-o-treating. No Sew Wings with an all black attire make for a cute little bat.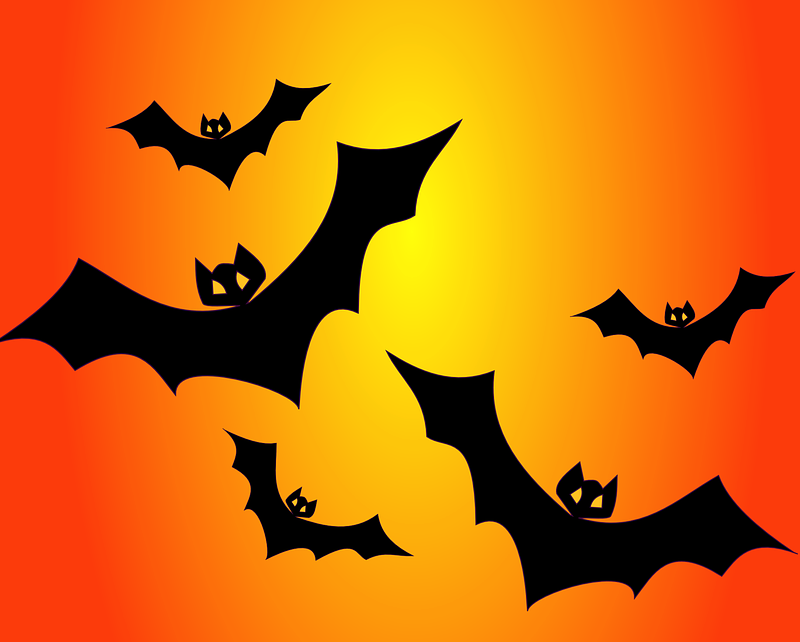 8. This one is for the Bubble bath Baby who refuses to leave his/her tub. Super cute, cheap and fixes in less than 20 minutes.
9. Here is the popular one – The Dinosaur.
10. This last one is my personal favorite. I have been obsessed with Mummies since I was 4thgrader (Back in those days, we were a little late learning about the world) It's simple, easy and quick!
Halloween Movies to Watch with Family
1. Casper: Revisit the cute ghost from your childhood with your kids this time. Casper is one Halloween must watch movie. It will surely leave your children warm and fuzzy.
2. Dear Dracula: A funny movie about a boy who wants a Dracula figurine as Christmas present from Santa Claus. But instead of writing to Santa for his present, he writes a letter to…Dracula!!
3. Room on the Broom: You can never go wrong with Julia Donaldson. This is the animation on her witty story 'Room on the Broom'. Suitable for all ages.
4. Hocus Pocus: A Disney classic, this is a must watch. Watch it find out when a boy accidently frees three witches on Halloween night.
5. Monsters, Inc.: How can you leave monsters behind you are talking about Halloween. Discover the friendly, warm side of monsters with this awesome flick.
6. Hotel Transylvania: This is our favorite. Highly recommend to watch this one.
7. The Haunted Mansion: This movie will have your entire family in knots. A laughter riot, The haunted house is about a family who is struck in a haunted mansion and how they help ghosts break an old curse.
8. Coco: The latest in the Halloween genre, this is a sweet movie about a boy who aspires to be a musician and how he tumbles into the world of dead.
9. Harry Potter and Scoccer's Stone: Not technically a Halloween movie but it's all about wizards and witches, which is why we think it should be on the list.

10. Scared Shrekless: For all of you who loved watching Shrek, this one Halloween Bonanza. Watch it to find out when mighty Shrek is struck in Lord Farquaad's haunted palace.
With all the above resources, you are all set for a fantabulous Halloween. Be spooky and have fun!
Halloween Songs and Poems
Movies might be good for the family, but when kids are left to themselves, nothing entertains them like rhymes and songs. Here are some funny Halloween rhymes:
And here's some more spooky, scary songs:
ALSO READ:
Awesome Ways to Increase Your Child's Vocabulary
Celebrating Ganesh Chaturthi with Kids
Lots of Science Activities for Kids
The post Fun Halloween Activities for Kids: History, Experiments, Movies and More appeared first on KidPillar.